Are you having trouble resizing an OCI Document for upload to your OCI application section b form? At Reload Internet we can resize your OCI documents to the exact specifications of Section B of the OCI application form and send them back to you for you to upload to your OCI application form. Alternatively we can upload the OCI docs you send us by email directly to your OCI application.
Simply take a photo from your mobile phone of your OCI documents and email it to us.
Our cost is simple:
Minimum charge is £5 and we charge £2.50 per document to be resized.
If you need us to upload the doc to your OCI application form directly please add a one-off service charge fee of £5 to the total amount.
We can send you these documents same day by email. Just email us your documents and we will send you a payment link before we start work.

OCI Document Resize PDF
We can resize any of the following OCI documents for upload to your OCI Application form.
Passport Photo resized for OCI
Signature Image resize help for OCI
Thumb print image resized for OCI for under 5s
Indian Origin Proof document resized
Indian Visa resize
PIO card resize
Spouse OCI card
Relationship certificate
Marriage Certificate
We will email you back the OCI resized documents with a guarantee that they will meet the Indian Embassy's exact standards (which are frustrating) and we can even upload them directly to your OCI application form if you wish.

OCI Document file resize upload
We can even upload these documents direct to your OCI application form and we will scale your OCI documents for your online OCI application form to exactly what the online OCI application website requires which is:
JPG format
1 MB PDF file
Guaranteed approval.
For any questions please email us on:

OCI Photo and Signature resize service
We can even solve your oci photo and signature problem and we offer OCI help in our store for your whole application if you need assistance.
We offer a same day service with a guaranteed pass service. 
So why wait, email us your photo and signature right away. We are waiting to assist you.
This is how it works for resizing OCI photo and you can send us your documents much in the same way.
Step 1
Take a Photo of your Indian Passport Photo or OCI document from your phone or Digital Camera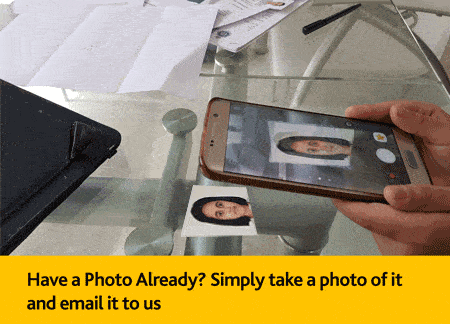 Step 2
Email us your images to:

Step 3
We will send you a payment link for £12.99 and we will send you your OCI documents back to you ready to upload to your OCI Application form within a few working hours which will be a guaranteed pass.
We can even upload your OCI documents to SECTION B of your OCI application for you – just let us know when you email us your photo.
OCI photo and signature upload issues
Please watch the video on how we will resize your OCI passport photo and signature for your OCI application. We do the same for our OCI document resize service and you have to take a photo in the same way and email us.
Get your OCI card – the complete service available instore in Paddington, London
Did you know that Reload Internet provide OCI application help and we take care of every minor detail for you, from filling in section A and Section B, to uploading your images and documents, to checking your documents and booking and speaking to the High commission if required. We guarantee that you will pass and we always keep our fees very low..
So let us take care of the whole application – make a booking on our OCI application help and visit us in Paddington.