Reload Internet is a passport photo studio, that specializes in Taiwan passport and visa photographs. We can capture, print and cut your Taiwan passport photo or visa photo within 10 minutes of your arrival at our store, and no appointment is even needed. We are also open every day of the week, from early in the morning until late in the evening, so you can come and visit us at a time that suits you to have your photographs taken. Our store is located on Praed Street, on the same street and less than a 30 second walk from Paddington tube station and train station.
Get your Taiwan Passport Photo in 2 ways
Option 1: Visit us at our store in Paddington
When you pop into our store in Paddington, we will take a photo of you while you wait.
Option 2: Taiwan Passport photo by Post
Take a photo of yourself against a white wall at home like the image below & upload it to us, and we will post it to you with next day delivery.
Upload your photo to us here
Alternative Upload link if you have problems above
ALTERNATIVE, UPLOAD YOUR PHOTO
We can take your Taiwan Passport Photo in-store OR we can post it to you with fast delivery. Just upload a photo of yourself and let us do the rest!
Our video below shows how quickly we can produce your Taiwan passport and visa photographs, as well as the criteria required for your photograph to pass with your application:
Many tourists visit Taiwan each year, and to do so, they need a passport photo or Taiwan visa photo. There are strict requirements surrounding these photos – but luckily, our team of professional photographers will be able to ensure your photo meets them all. That way, you can enjoy Taiwan's unique mixture of high tech cities and jaw dropping natural beauty, without getting stuck at customs!
When you apply for a Taiwan visa, you will also need to present your passport. This needs to be valid for at least six months after your entry date into Taiwan. On top of this, you will also need to include a copy of your plane ticket or other travel documents, with a departure date no later than 30 days after your arrival date.
If you want to apply for a Taiwan visa, then you'll need to ensure your passport isn't stamped with the words "Prohibited from entering The Republic of China". This is usually stamped on passports from countries that don't have diplomatic relations with Taiwan. You should also note that visa fees and requirements may vary from country to country- you should check these with the Taiwan Embassy before you proceed with your application.
Taiwan Passport Photo and Visa Photo specifications:
Your Taiwan passport photo needs to be as recent as possible, so that it matches your current appearance. It should be no older than six months.
The physical photo needs to measure 45 x 35 mm, and show your whole head and the top of your shoulders. Your head from top to bottom should take up 70-80% of the photo- when printed, this means it should measure 32-36mm. The whole head must be shown- it cannot touch the edges of the photo.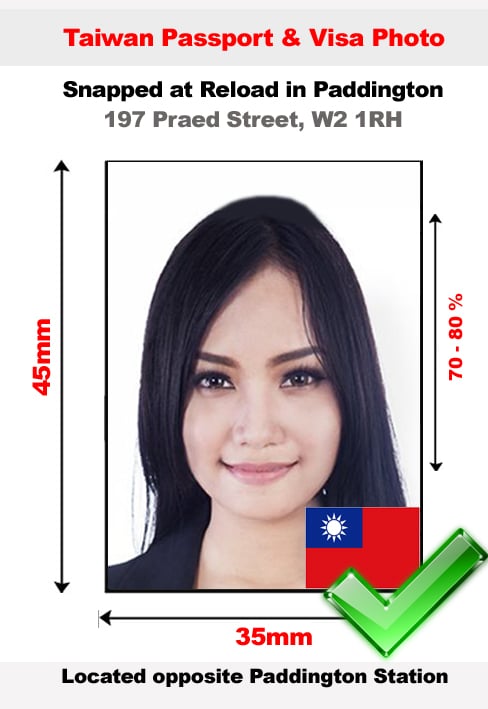 The photo must be of the appropriate brightness and contrast, and not have any creases or smudges on it.
You must look straight at the camera while the photo is being taken, maintaining a neutral expression. Your eyes should be open, and your mouth closed.
Your hair must not cover your eyes, and both sides of the face must be clearly visible and in balance. You must keep your head completely level while the photo is taken.
Photos must be taken against a plain white background. There cannot be any shadows anywhere in the photo, either on your face or on the background.
Digital photos must be of the correct colour settings, and printed onto high-quality paper. The camera must be at least 3MP, and set to the highest possible settings. Digital alteration of the picture is forbidden, and any altered photos will be rejected immediately.
If you wear glasses, then the frames must not cover any part of your eye. There cannot be any reflection or glare on the lenses, and tinted lenses are prohibited (except where they are worn due to a disability).
Head coverings are only allowed in the case of medical or religious circumstances. Furthermore, they must not cover any part of the face, which still needs to be visible from chin to forehead and ear to ear.
Photos of children must still only show their head and shoulders, and no other people can be visible in the photo. There must also be no objects, including pacifiers, in the photo.
Your Taiwan passport photo or visa photo must meet all of the requirements listed above, if it doesn't then there it is likely that your Taiwan passport/visa application will be rejected by the Embassy of Taiwan due to a photo error. Here at Reload Internet in Paddington, London we can guarantee that the Taiwan passport photo or visa photo we produce for you will pass at the Embassy along with your application.
We receive our specifications from the Embassy of Taiwan's guidelines on passport and visa photographs, which can be found here.
Taiwan has a long history, with the earliest human settlements on the island some 10,000 years ago. However, in the 15th century, Chinese immigrants arrived, and slowly built up the island. Portuguese settlers arrived a century later, and named the island "Formosa", or beautiful, because of its stunning natural landscape. They were followed by Dutch settlers, but by the mid-17th century, Taiwan had become a part of mainland China, until after World War II when locals split from mainland communists and set the island up as an independent country.
Biometric Taiwan Passport Photo
At Reload internet we always ensure that our Printed and Digital Passport photos for Taiwan will meet the strict criteria set forth by the Taiwan Authorities and Taiwan is one of the countries whose passports are now fully Biometric.
OPTION 1 – Visit us in Paddington
Just walk into our store and let our experienced staff take your photo. It will not take more than 5 minutes.
We will take your photo with professional lighting.
We will print, prepare & cut your Taiwan passport photo.
No appointment needed.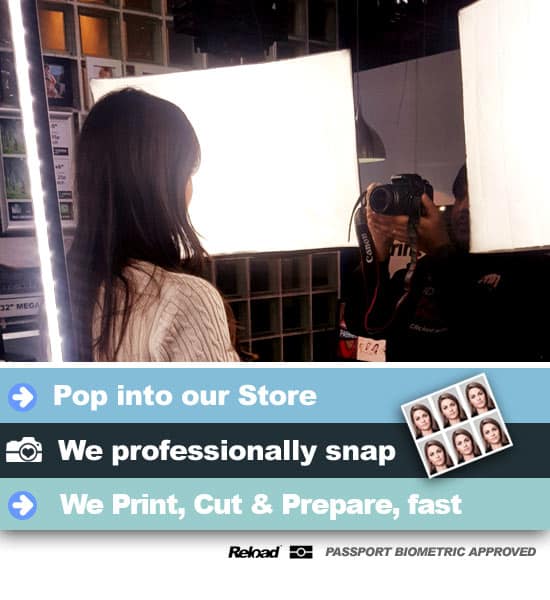 OPTION 2 – Passport photo posted
We can post you a set of 6 Taiwan Passport photos – next day delivery. How it works:
Email us a photo of yourself from your phone or camera.
We will look at your photo, free of charge
We will reply to confirm.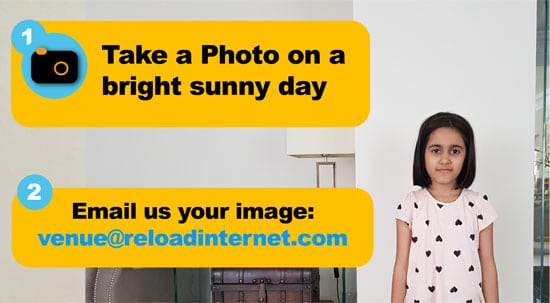 We will print, cut and post your your Taiwan passport photos
Next day delivery
We post your photos anywhere in the UK or worldwide.
OPTION 3 – Digital Photo resize
Send us your photo from your phone or camera whilst you are standing against a wall in your home
We will look at it free of charge.
3. We will email your resized images back to you same day.
4. Your digital Taiwan passport photo will be ready to upload to the online Taiwan passport service.
You do not need to worry about the regulations, we have dealt with thousands of satisfied customers and are very experienced.
So why wait? Email us your photo today and we will resize it digitally for you